Providing you with your very own supply of fresh ingredients!
All herbs will fall into one of these three categories:
Perennial
Perennial herbs are slow-growing, but last all year and re-grow each year. Some examples of perennial herbs include mint, rosemary, thyme, sage, and lemon balm. 
Annual
Annual herbs grow quickly but only live for one season, so they will need regular re-sowing. Borage, coriander and dill are a few examples.
Biennial
Biennial herbs will produce one year, flower the next and will then die back. These are herbs like parsley, chives and marjoram.
Planting
Herbs prefer a warm, sunny position in well drained soil. 
Prepare a hole twice the size of your pot. Into the base of the hole place a mix of Multi-purpose Compost and grit to aid drainage. 
Soak the plants before planting. Place the plant into the hole, ensure the soil levels are the same and back fill with compost. 
After planting, water in well. During the year feed with a liquid fertiliser such as Miracle Gro.
HARVESTING
The best time is in the morning after the dew has evaporated. The youngest leaves being the most tender & sweet. By harvesting these regularly you will encourage the plant to bush out. Leaves are at their best before the plant flowers. 
Annual plants may be cut down to 8cm, as they will grow again. However, perennials such as Sage, Rosemary & Tarragon should not have more than 1/3 removed at any one time.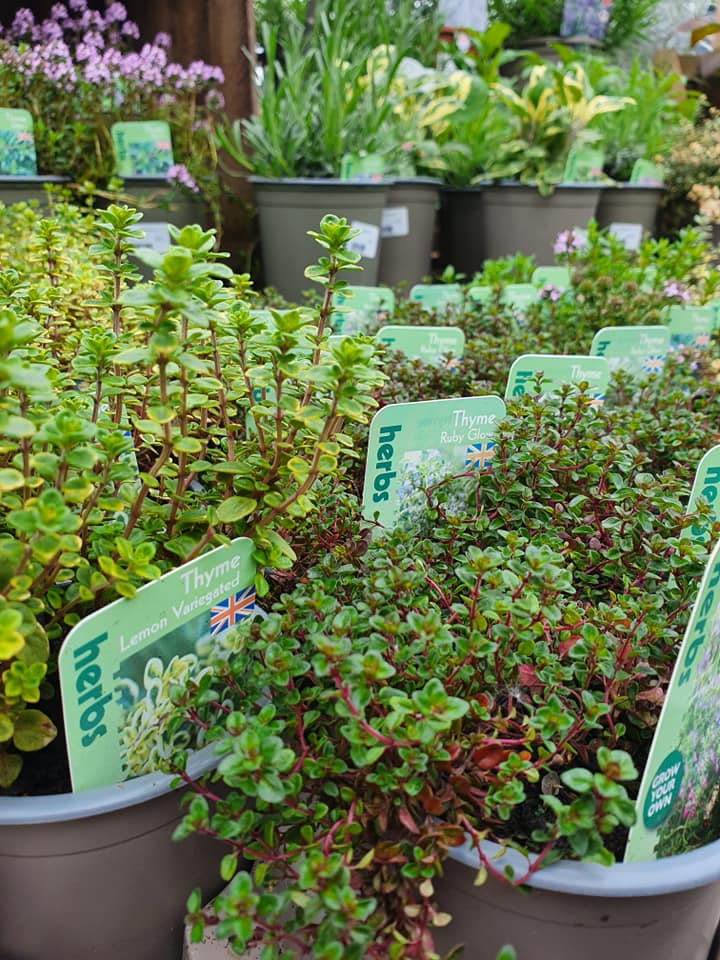 Feeding
Plants that are regularly harvested will require feeding every two weeks with Miracle Gro Fertiliser in spring & summer. 
This can be reduced as the growth rate slows. No feeding should be done during the winter. 
Preserving your Herbs
Drying is best for these plants:
Basil, Dill, Fennel, Lovage, Mint, Oregano, Parsley, Rosemary, Sage, Savory, Scented Geraniums,
Tarragon and Thyme.
Freezing works best for these plants:
Basil, Chervil, Chives, Coriander, Dill, lemon Balm, Parsley, Sorrel, Sweet Cicely and Tarragon.